Custom Sublimation Transfers:
Submit your own images to be printed as sublimation transfers. We can also print patterns you like as long as it at high quality.
MINIMUM REQUIREMENTS:
-At least 65% or higher polyester garment or coated substrate 100% Polyester works best, Cotton CAN"T be sublimated.
-Light-colored Garment
-Must be pressed with a heat press
Use the drop-down box to select your sheet size,
NOTE:
If your order says 600x850 select 1 x per/M, if the item is 600x 1580 you need to select 2 x per/M and so on.
If your files are print-ready.
Sign the Terms and/or Signed Authorization Form
File Type Info (PDF or 300 DPI High-Quality Image work best):
Print Ready- Your order will be printed exactly as it is uploaded. Use this option if you are providing a file that is the exact size as the sheet you selected AND your design is to scale within the file. The final product will be mirrored so that it reads right once it is pressed.
Please DO NOT mirror your design before uploading and submit it the way you want the design to read on the final product. If you provide a screenshot of a design on a t-shirt, your transfer will be exactly that, not just the design you want. It must be edited and print-ready for it to qualify for this option.
Click here to access our templates for each sheet size that you can use to create a print-ready file to submit to us.
This does not include any other editing other than scaling and cropping. Please use the template link above to make it so your files are print-ready.
If you choose "print-ready" and your file is not print-ready, you will need to pay a higher design fee to get your files ready to print than the set prices. Design work takes extra time and is not factored into the sheet cost. If you need any more design work done than offered in the file prep option, We will contact you about the work you need to be done and we can provide you with a quote.
We CAN do gang sheets, so anything that fits on the sheet we can print. Please DON'T goes outside the RED BLEED line with your design to ensure that your full design prints properly.
IMPORTANT: Sublimation transfers only work on items with a HIGH polyester count. We recommend a 70% or higher polyester count for apparel and hard substrates must have a poly coating for the sublimation transfer to work. The percentage of polyester is the percentage of ink that will transfer. If you use a 50% poly t-shirt, then your design is going to be 50% vibrant once pressed.
PRESSING INSTRUCTIONS: For shirts, we recommend 185-200°C for 60 seconds. Use a heat press with Firm to Heavy pressure.
For all other substrates, please refer to the manufactures recommendation for times and temps.
Always cover the full transfer with craft paper or butcher paper to prevent ink from transferring to your equipment or other garments. We do NOT recommend using a reusable cover sheet because the ink will stain and won't come off so something you can throw away after use is best.
NOTE: Please provide a file that you have the authorization to use and understand that any design that may remotely resemble a copyright/trademarked image will require a signed authorization form to proceed. If you order and submit a design we are unable to print or choose to not sign the authorization form, a 10% cancellation fee will apply if your order is cancelled.
Transfers will either be shipped flat or rolled in tubing if A3 or larger or purchased with other items. Once received, we recommend storing under something flat and heavy like books for a few hours to flatten them again.
★ I understand areas of the design that are WHITE will not print. The white areas will show the paper and when pressed, the shirt colour will show in these areas.
★ I understand that sublimation transfers will only work with items with a high polyester count or sublimation coating and are lighter in colour. (The ink colour must be darker than the item colour for it to show up.) We recommend garments have at least 70% or more polyester content for optimal results.
★ I understand that I need to submit a print-ready file before ordering a custom design. If I don't have a print-ready file, additional design fees may apply for my order to be completed.
★ I understand that Ozisubs is not responsible for printing errors from grammatical errors, blurry images from low-quality files, or any other errors resulting because of the provided file.
★ I agree that I am providing a file that I have the authorization to use and understand that any design that may remotely resemble a copyright/trademarked image will require a signed authorization form to proceed, just so we are NOT responsible for the design we have printed for you and you resell that image.
★ I agree that if any part of the order needs to be cancelled because I did not provide an authorization form or my file cannot be printed because of design issues, a 10% cancellation fee will apply.
Note:
Artwork up to 2GB can be sent through (click link)>

WeTransfer

artwork may be supplied in PDF, JPG, PNG. This is a simple print-and-send service, resizing and or modification of artwork will incur minimum hourly charges.
The email address to send to is services@ozisubs.com.au please use Wetransfer, Do not email.
If you have any other questions about Dye Sublimation Printing Services, please consider giving us a call at 0407 956 792
| | |
| --- | --- |
| SKU | CSP |
| Shipping Weight | 1.0000kg |
Overall A+

By:

Ngametua

on 20 October 2023

First purchase with Ozisubs, great service and fast delivery, the sublimation worked so well with my project, I look forward to getting more. Recommend.




(5)
Custom Sublimation Transfer

By:

Rombek

on 5 July 2022

I am very happy with my purchase. I received my well packaged transfers on time and they turned out great on the products I pressed them on. I will definitely order more transfers from Ozisubs.




(5)
Others Also Bought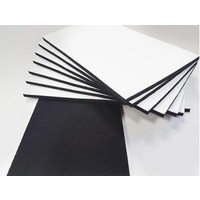 or 4 payments of $0.29 with

Info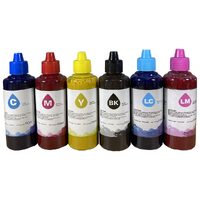 or 4 payments of $4.38 with

Info