PERMA TRANS INKJET DARK TRANSFER PAPER
PERMA TRANS INKJET DARK TRANSFER PAPER
The new paper is slightly thicker and stiffer but retains a more vibrant colour than previous types. We really liked our old paper but due to continual manufacturing issues, we finally had to give up and look for a replacement. After testing the new paper compared to some of the old opaque paper we found the new is not only more beautiful in colour, it also has the same wash durability. Additionally, the cost of the new goods is lower so we are able to drop our prices dramatically, giving you, our customers, the best possible savings. Give it a try! We think you will like it as much as we do.
This product is your first choice for transferring images onto dark fabrics. Take any image on your computer, print it on this paper with your inkjet printer, then press the image onto a pre-shrunk shirt or other clothing item and voila! Unlike our basic transfer paper, Opaque paper always works much better with our great new discounted heat presses, so if you are in production, we highly recommend you get a press! It could change your life! Easy and lots of fun! This paper requires lots of heat and pressure, and home irons just don't do it very well.
Allows you to put white or colour images on black or dark fabrics and not have the fabric show through. This paper has an opaque white background so nothing shows through. Any area of your image that is not printed upon will remain white. Therefore, it's best to trim your print close to the image if you don't want a white background or border.
Works great on all of our black stuff.
Package Size: 10 Sheets
Please note that transfer paper DOES have a shelf life; it lasts about 6 months depending upon storage. It must be kept sealed in its plastic bag. High humidity or dry conditions can shorten their shelf life.
But personally, we have used after 3 yrs and still found it to be fine.
It is also handy to know that this paper can be distinguished from other types by the two blue stripes along the back of each sheet.
Made in: UNITED STATES (USA)
Some newer pigment-based inks may react differently with various transfer papers, causing colour shifts after heat setting. As always we recommend testing products, processes, and techniques before you start a large project.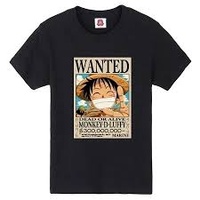 or 4 payments of $5.75 with

Info